Solutions Expert Japan - Future Opportunity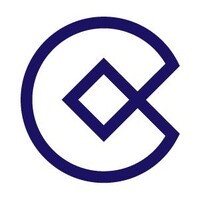 Contentsquare
Tokyo, Japan
Posted on Tuesday, November 14, 2023
Contentsquare is a global digital analytics company empowering the brands you interact with every day to build better online experiences for all. Since our founding in France in 2012, we have grown to be a truly global and distributed team – known as the CSquad – representing more than 70 nationalities across the world.
In 2022, we raised $600M in Series F funding and were recognised as a certified Great Place to Work in France, Germany, Israel, US and UK.
Please Note: Scammers are posing as Contentsquare and Contentsquare team members. We'll never initially contact you via text or GChat, and never solicit money from you. Please visit our careers blog for more information.
*Please kindly note this job is not immediately available but should be open in a few weeks*
Based in Tokyo and reporting to the Regional Customer Success VP in a fast-growing company.
As a Solution Expert, you will be part of the Customer Success Team, working very closely with the Customer Success Manager.
The Solution Expert will guide and train new clients to achieve in the optimal use and adoption of the Contentsquare platform.
You will also be accountable for developing a deeper understanding of Contentsquare's product capabilities, with the aim of spreading an innovative analysis methodology to our clients. You are ideally an excellent problem solver and insight provider that shines in data storytelling.
We are looking for a highly motivated individual to contribute to the development of our rising Solution Expert function. The ideal candidate will have experience in a client facing role using analytics tools and would easily identify web optimization opportunities. You must thrive in a startup environment, be proactive, data-driven and eager to learn.
What you'll do:
Participate in activities that drive product adoption, active use and Contentsquare awareness across your portfolio of customers
For new clients, ensure solution enablement in client's organisation: Coordinate the implementation of the Contentsquare tag; Identify key users of the solution; Build a training program which suits their needs, profiles and constraints; Engage clients in the use of the solution by providing dedicated and tailored support which align with their strategic business goals; Lead workshop sessions and guide users on their path to certification and autonomy
Advocate on the behalf of the customer and represent their needs with internal product teams
Proactively identify customers with low adoption and develop strategies to increase usage and stickiness with the product
Create value by producing analysis and customized workshops with the customer based on job functions and verticals while leveraging innovative approaches, tools, and methodologies in collaboration with Customer Success Managers
Be the go-to-lead for the adoption and awareness of new features with a proactive and consultative approach with customers
Participate in client meetings with Customer Success Managers to understand customers' business challenges and ensure Contentsquare usage is effectively targeting the customers' key objectives and KPIs
Maintain knowledge of new product features to address the customer's business needs, including attending new feature workshops and training
What you'll need to succeed:
Japanese native speaker with basic English communication skills
You have 2+ years experience in a client facing role using analytical tools in Technology/Consulting/SaaS/Digital
You have strong communication skills and a customer-first attitude
You are at ease with owning a project from A to Z and managing multiple projects at the same time
You endorse a « teacher » approach and providing guidance to your interlocutors
You have the ability to adapt to different clients' situations and provide the best suited solutions
You have a logical and analytical mindset, with a great passion for problem solving
You demonstrate a strong interest in the Internet, software, and technology; Most notably, you have a good understanding of web analytics and website optimization
You have a robust knowledge of the digital analytics market
Ways to stand up out from the crowd:
Knowledge in CRO / AB Testing
You hold a degree in Business, Marketing, Big data, statistics or another related UX field
Web development knowledge (HTML, CSS, JS, tagging technologies)
Skills in SQL and any other data exploration languages
Experience with BI tools (ie Looker)
User Experience or Cognitive Science knowledge
Why you should join Contentsquare:
▪️ We're humans first. We hire dedicated people and provide them with the trust, resources and flexibility to get the job done.
▪️ We invest in our people through career development, mentorship, social events, philanthropic activities, and competitive benefits.
▪️ We are a fast growing company with a track record of success over the past 10 years, yet we operate with the agility of a startup. That means a huge chance to create an immediate and lasting impact.
▪️ Our clients, partners and investors love our industry-leading product.
To keep our employees happy and engaged, we are always assessing the benefits/perks we offer to ensure we are competitive. Here are a few we want to highlight:
▪️ Virtual onboarding, Hackathon, and various opportunities to interact with your team and global colleagues both on and offsite each year.
▪️ Work flexibility: hybrid and remote work policies.
▪️ Generous paid time-off policy (every location is different).
▪️ Immediate eligibility for birthing and non-birthing parental leave.
▪️ Wellbeing allowance.
▪️ Home Office Allowance.
▪️ A Culture Crew in every country to coordinate regular outings such as game nights, movie nights, and happy hours.
▪️ Every full-time employee receives stock options, allowing them to share in the company's success.
▪️ We offer many benefits in various countries -- ask your recruiter for more information.
We are a 2023 Circle Back Initiative Employer – we commit to responding to every applicant
Contentsquare is an equal opportunity employer. Qualified applicants will receive consideration for employment without regard to sex, gender identity, gender expression, sexual orientation, race, color, religion, national origin, disability, protected veteran status, age, or any other characteristic protected by law.
Your personal data is used by Contentsquare for recruitment purposes only. Read our
Job Candidate Privacy
Notice to find out more about data protection at Contentsquare and your rights. You can exercise your rights by using our dedicated Data Subject Rights Portal here.
Your personal data will be securely stored in our hosting provider's data center in Oregon (US west). We have implemented appropriate transfer mechanisms under applicable data protection laws.