Implementation Manager (Mobile App)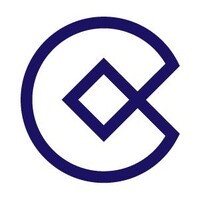 Contentsquare
Barcelona, Spain
Posted on Wednesday, September 27, 2023
Contentsquare is a global digital analytics company empowering the brands you interact with every day to build better online experiences for all. Since our founding in France in 2012, we have grown to be a truly global and distributed team – known as the CSquad – representing more than 70 nationalities across the world.
In 2022, we raised $600M in Series F funding and were recognised as a certified Great Place to Work in France, Germany, Israel, US and UK.
Please Note: Scammers are posing as Contentsquare and Contentsquare team members. We'll never initially contact you via text or GChat, and never solicit money from you. Please visit our careers blog for more information.
What you will do
As an Implementation Manager, you will be responsible for the technical implementation of the Contentsquare solutions and products.
You will be working in a project management and technical advisor role, using your analytical and technical proficiency to efficiently guide the client in their end-to-end deployment. You will have dynamic days solving complex implementation issues and ensuring our client's success in reaching their objectives.
You will serve as a member of the Customer Success organization, building strong relationships with your internal partners to drive a successful customer implementation.
On a typical day, you may:
Act as a technical project manager to onboard new clients and successfully implement their Contentsquare products, specifically the mobile solution
Proactively manage customer and internal stakeholders' expectations during the customers' onboarding and deployment phase
Act as the main point of contact for any technical implementation related matters
Work closely with Contentsquare's Account Managers, Customer Success Managers, and Solution Experts to drive success based on clients' objectives
Work with clients from different industries (e.g. e-commerce, fashion, hi-tech, travel, etc.) and manage different personas on a client side (e.g. product managers, developers, e-commerce executives, data analysts, etc.)
What you'll need to succeed:
Strong communication skills (written and verbal) in English + working proficiency in another EMEA language
At least 2 years of experience in technical implementation or technical project management, ideally in SaaS company
Strong working proficiency in web technologies like JavaScript, CSS, HTML
Experience with mobile application development, SDK implementation knowledge (iOS/Android) and comfort with mobile testing, mobile debugging & troubleshooting
Proven experience in customer-facing roles with preferably SaaS organizations of global companies
Experience in working cross regions, a strong proactivity and autonomy is required to interact with the internal peers overseas
Strong analytical and problem-solving skills
At ease with managing and prioritizing multiple projects at the same time
The ability to work well in a global, dynamic, cross-functional, team-based environment
Good understanding of Agile development processes and Methodologies would be a plus!
Why you should join Contentsquare:
▪️ We're humans first. We hire dedicated people and provide them with the trust, resources and flexibility to get the job done.
▪️ We invest in our people through career development, mentorship, social events, philanthropic activities, and competitive benefits.
▪️ We are a fast growing company with a track record of success over the past 10 years, yet we operate with the agility of a startup. That means a huge chance to create an immediate and lasting impact.
▪️ Our clients, partners and investors love our industry-leading product.
To keep our employees happy and engaged, we are always assessing the benefits/perks we offer to ensure we are competitive. Here are a few we want to highlight:
▪️ Virtual onboarding, Hackathon, and various opportunities to interact with your team and global colleagues both on and offsite each year.
▪️ Work flexibility: hybrid and remote work policies.
▪️ Generous paid time-off policy (every location is different).
▪️ Immediate eligibility for birthing and non-birthing parental leave.
▪️ Wellbeing allowance.
▪️ Home Office Allowance.
▪️ A Culture Crew in every country to coordinate regular outings such as game nights, movie nights, and happy hours.
▪️ Every full-time employee receives stock options, allowing them to share in the company's success.
▪️ We offer many benefits in various countries -- ask your recruiter for more information.
We are a 2023 Circle Back Initiative Employer – we commit to responding to every applicant
Contentsquare is an equal opportunity employer. Qualified applicants will receive consideration for employment without regard to sex, gender identity, gender expression, sexual orientation, race, color, religion, national origin, disability, protected veteran status, age, or any other characteristic protected by law.
Your personal data is used by Contentsquare for recruitment purposes only. Read our
Job Candidate Privacy
Notice to find out more about data protection at Contentsquare and your rights. You can exercise your rights by using our dedicated Data Subject Rights Portal here.
Your personal data will be securely stored in our hosting provider's data center in Oregon (US west). We have implemented appropriate transfer mechanisms under applicable data protection laws.