Associate Legal Commercial Counsel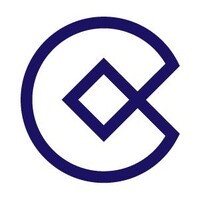 Contentsquare
Legal
New York, NY, USA
Posted on Saturday, September 23, 2023
Contentsquare is a digital experience analytics company dedicated to making the digital world more human through online experiences built on trust, privacy, and accessibility. Since our founding in France in 2012, we have grown to be a truly global team, representing more than 70 nationalities in offices across the world, including New York, London, Paris, Munich, San Francisco, Barcelona, Amsterdam, Tel Aviv, Tokyo, Singapore, and more.
In 2022, we raised $600M in Series F funding and were recognised as a certified Great Place to Work in France, Germany, Israel, US and UK.
Please Note: Scammers are posing as Contentsquare and Contentsquare team members. We'll never initially contact you via text or GChat, and never solicit money from you. Please visit our careers blog for more information.
Associate Legal Commercial Counsel
We are seeking an entrepreneurial and sales-driven Associate Commercial Counsel in Contentsquare's Tribeca US headquarters. Reporting to the US Lead Senior Commercial Counsel, you will be an independent contributor and key member of the US Legal Commercial Team.
What you'll do
Be an independent contributor on the US Commercial Legal Team with the ability to hit the ground running in complex SaaS negotiations
Understand the value of teamwork and partnership in legal representation- bring experience, collaboration, good humor and even a little joy to each day
Review, draft and negotiate all forms of company commercial contracts, including NDA's, SaaS Agreements, Order Forms, DPAs, Service Level Agreements, Partner Agreements and Vendor Agreements
Partner with our sales, customer success and procurement teams to build trust and synergies that are critical to our growth and success
Apply your expertise in core contractual areas such as indemnification, limitations of liability, IP, security, and privacy standards to our fast-paced negotiations
Help develop and implement standard templates, playbooks and processes utilizing technology to facilitate efficient workflow plates, playbooks and processes utilizing technology to facilitate efficient workflows
Work closely with other internal stakeholders such as sales, finance, FP&A, sales enablement, procurement and other departments to ensure global alignment in line with our corporate vision and standards
Provide training to the sales and operational teams on processes, compliance, and relevant contractual issues
Collaborate on and lead other project-based work within the scope of the legal department responsibilities on as-needed basis
Who you are
Minimum 3 years broad global licensing experience in a late stage start up or early-stage public SaaS environment
Must be a member in good standing of a US bar
You have experience working directly with clients and internal sales teams
You have strong and professional written and verbal communication skills
You have experience drafting and negotiating complex agreements
You have worked in a global company and can find nimble solutions to unique issues
You demonstrate a highly commercial approach led by the core value that our stakeholders are our partners
You love working in a fast-moving, business-oriented environment typical of high-growth companies
You enjoy working as a member of a team and collaborating effectively in a largely remote team
You have an in-depth understanding of licensing, data and privacy and current SaaS standards
Multi-lingual is a strong plus
You bring a passion for what you do and the ability to be a positive, even fun, influence on your team and your client groups
#LI-Remote #BI-Remote
Why you should join Contentsquare:
▪️ We're humans first. We hire dedicated people and provide them with the trust, resources and flexibility to get the job done.
▪️ We invest in our people through career development, mentorship, social events, philanthropic activities, and competitive benefits.
▪️ We are a fast growing company with a track record of success over the past 10 years, yet we operate with the agility of a startup. That means a huge chance to create an immediate and lasting impact.
▪️ Our clients, partners and investors love our industry-leading product.
To keep our employees happy and engaged, we are always assessing the benefits/perks we offer to ensure we are competitive. Here are a few we want to highlight:
▪️ Virtual onboarding, Hackathon, and various opportunities to interact with your team and global colleagues both on and offsite each year.
▪️ Work flexibility: hybrid and remote work policies.
▪️ Generous paid time-off policy (every location is different).
▪️ Immediate eligibility for birthing and non-birthing parental leave.
▪️ Wellbeing allowance.
▪️ Home Office Allowance.
▪️ A Culture Crew in every country to coordinate regular outings such as game nights, movie nights, and happy hours.
▪️ Every full-time employee receives stock options, allowing them to share in the company's success.
▪️ We offer many benefits in various countries -- ask your recruiter for more information.
We are a 2023 Circle Back Initiative Employer – we commit to responding to every applicant
Contentsquare is an equal-opportunity employer. Qualified applicants will receive consideration for employment without regard to sex, gender identity, gender expression, sexual orientation, race, color, religion, national origin, disability, protected veteran status, age, or any other characteristic protected by law.
Your personal data is used by Contentsquare for recruitment purposes only. Read our
Job Candidate Privacy
Notice to find out more about data protection at Contentsquare and your rights. You can exercise your rights by using our dedicated Data Subject Rights Portal here.
Your personal data will be securely stored in our hosting provider's data center in Oregon (US West). We have implemented appropriate transfer mechanisms under applicable data protection laws.