Platform Engineer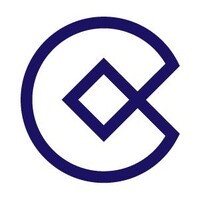 Contentsquare
Software Engineering
Paris, France
Posted on Tuesday, August 29, 2023
Contentsquare is a global digital analytics company empowering the brands you interact with every day to build better online experiences for all. Since our founding in France in 2012, we have grown to be a truly global and distributed team – known as the CSquad – representing more than 70 nationalities across the world.
In 2022, we raised $600M in Series F funding and were recognised as a certified Great Place to Work in France, Germany, Israel, US and UK.
Please Note: Scammers are posing as Contentsquare and Contentsquare team members. We'll never initially contact you via text or GChat, and never solicit money from you. Please visit our careers blog for more information.
We're looking for a Data Engineer to join the Business Intelligence (BI) team. Reporting to the Director of BI.
What you will do
Build, test, document, and deploy reliable data pipelines, working with diverse data sources such as Snowflake, ClickHouse, Postgresql, S3 (CSV, Parquet, Excel), and SaaS platforms
Proactively contribute to the evolution of our Internal Data Platform by proposing new ideas and exploring innovative tech tools. Our Platform is a critical product used by multiple departments across the company.
Provide a robust dbt runtime environment for data practitioners, offering guidance and support in building resilient transformations while ensuring data governance for our existing ~300 models in our daily run.
Build and maintain the infrastructure of our Internal Data Platform using DevOps practices, ensuring scalability, reliability, and security.
Effectively communicate and collaborate with a broad audience, tailoring your message to individuals with varying levels of technical expertise.
Tech Stack: Snowflake, Python, Airbyte, dbt, AWS (EC2, S3, EKS…) DevOps, Terraform, Github Actions.
What you will need to succeed
Strong strategic thinking skills, demonstrating an understanding of analytics needs in the business domain and proposing appropriate technical solutions.
Autonomy and excellent people and time management skills to efficiently prioritize tasks and collaborate effectively.
Ability to think outside the box, exhibiting a knack for finding the most suitable tech solutions to complex problems.
Effective communication skills to engage with a diverse audience, including both technical and non-technical stakeholders.
Knowledge of multi-threading, concurrency, and parallel processing technologies
Strong written and verbal English skills (our team is international).
Technical skills : Ideally 3+ years of experience building data pipelines; 2+ years experience using Python and SQL2+ years DevOps experience (CI/CD, Docker, bash…)Knowledge of Data Orchestration solutions (Airflow, Dagster …)Cloud computingData Lake/Warehousing ManagementELTs ("Extract Load Transform") => EL tools & T tools
Nice to have
Experience in administering data systems
Prior experience in building and launching a real product, either professionally or personally.
Previous work experience in a scale-up environment, handling rapid growth and evolving challenges.
Production experience with : k8s, dbt, Snowflake, Golang, Dagster or Prefect
Why you should join Contentsquare:
▪️ We're humans first. We hire dedicated people and provide them with the trust, resources and flexibility to get the job done.
▪️ We invest in our people through career development, mentorship, social events, philanthropic activities, and competitive benefits.
▪️ We are a fast growing company with a track record of success over the past 10 years, yet we operate with the agility of a startup. That means a huge chance to create an immediate and lasting impact.
▪️ Our clients, partners and investors love our industry-leading product.
To keep our employees happy and engaged, we are always assessing the benefits/perks we offer to ensure we are competitive. Here are a few we want to highlight:
▪️ Virtual onboarding, Hackathon, and various opportunities to interact with your team and global colleagues both on and offsite each year.
▪️ Work flexibility: hybrid and remote work policies.
▪️ Generous paid time-off policy (every location is different).
▪️ Immediate eligibility for birthing and non-birthing parental leave.
▪️ Wellbeing allowance.
▪️ Home Office Allowance.
▪️ A Culture Crew in every country to coordinate regular outings such as game nights, movie nights, and happy hours.
▪️ Every full-time employee receives stock options, allowing them to share in the company's success.
▪️ We offer many benefits in various countries -- ask your recruiter for more information.
We are a 2023 Circle Back Initiative Employer – we commit to responding to every applicant
Contentsquare is an equal opportunity employer. Qualified applicants will receive consideration for employment without regard to sex, gender identity, gender expression, sexual orientation, race, color, religion, national origin, disability, protected veteran status, age, or any other characteristic protected by law.
Your personal data is used by Contentsquare for recruitment purposes only. Read our
Job Candidate Privacy
Notice to find out more about data protection at Contentsquare and your rights. You can exercise your rights by using our dedicated Data Subject Rights Portal
here
.
Your personal data will be securely stored in our hosting provider's data center in Oregon (US west). We have implemented appropriate transfer mechanisms under applicable data protection laws.