RVP Enterprise New Business - West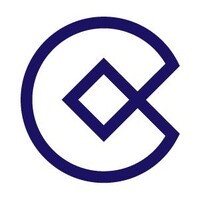 Contentsquare
United States
Posted on Friday, August 11, 2023
Contentsquare is a global digital analytics company empowering the brands you interact with every day to build better online experiences for all. Since our founding in France in 2012, we have grown to be a truly global and distributed team – known as the CSquad – representing more than 70 nationalities across the world.
In 2022, we raised $600M in Series F funding and were recognised as a certified Great Place to Work in France, Germany, Israel, US and UK.
Please Note: Scammers are posing as Contentsquare and Contentsquare team members. We'll never initially contact you via text or GChat, and never solicit money from you. Please visit our careers blog for more information.
About the opportunity:
The ideal candidate has a strong sales track record in the technology sector, developing sales teams as well as qualifying and closing new business SAAS deals. As the RVP of Enterprise Accounts you will be responsible for building Contentsquare's team pipeline west of Ohio, driving revenue, and ensuring long-term success in the region. This role requires a high-energy, over achiever who will be able to define our local strategy and evangelize the North American market.
Contentsquare is looking for a high-energy, driven Sales Leader with sound business acumen, strong technical aptitude and natural sales management instincts to lead our growing Accounts team and fuel Contentsquare growth in the US market. The New Business team is responsible for closing new business by hunting after the right enterprise companies, qualifying leads, and driving various executive meetings. The New Business team members are creative, passionate, and self-driven team players. You will play a key role as you lead/manage this highly visible and motivated team of 10 to achieve individual, team and organizational quotas. Reporting into the SVP of Enterprise New Business, this person will be a member of Contentsquare's US Sales Leadership team and will work closely with local senior leadership in New York and San Francisco.
What you'll be doing:
Lead the New Business West team to achieve quota for revenue generation in target accounts.
Continue to build and strengthen the team through recruiting, hiring, and career development strategies, and help top talent grow towards their designed career paths
Oversee the follow-up on inbound leads and inspire the team to make effective outbound strategies into top accounts
Work closely with our SDR and Marketing teams to maximize campaigns and support the lead nurturing process in order to create one integrated experience
Join sales and marketing members at industry events and roadshows across the US
Communicate and escalate issues appropriately including: billing, legal, security, onboarding, and technical inquiries
Collaborate with our US and global teams across Solutions Engineering, Marketing, Customer Success Managers, Leadership, etc.) to build strategic adoption plans for customers
Serve as the voice of the customer and collect feedback to drive continuous improvement across all areas including product
Who we're looking for:
7+ years as an Enterprise/Strategic SaaS sales hunter (new logo / new revenue acquisition)
2+ years of demonstrated experience leading a revenue-driven sales team at a technology company
Martech experience required
An entrepreneurial spirit, ready to drive US WEST growth
Ability to multitask, prioritize and manage time effectively
The ability to develop senior level relationships quickly and effectively
Interest in increasing customer satisfaction and deepening customer relationships
Excellent verbal and written skills
Competitive and dashboard-driven mindset
Bachelor's degree
#LI-Remote #BI-Remote
Why you should join Contentsquare:
▪️ We're humans first. We hire dedicated people and provide them with the trust, resources and flexibility to get the job done.
▪️ We invest in our people through career development, mentorship, social events, philanthropic activities, and competitive benefits.
▪️ We are a fast growing company with a track record of success over the past 10 years, yet we operate with the agility of a startup. That means a huge chance to create an immediate and lasting impact.
▪️ Our clients, partners and investors love our industry-leading product.
To keep our employees happy and engaged, we are always assessing the benefits/perks we offer to ensure we are competitive. Here are a few we want to highlight:
▪️ Virtual onboarding, Hackathon, and various opportunities to interact with your team and global colleagues both on and offsite each year.
▪️ Work flexibility: hybrid and remote work policies.
▪️ Generous paid time-off policy (every location is different).
▪️ Immediate eligibility for birthing and non-birthing parental leave.
▪️ Wellbeing allowance.
▪️ Home Office Allowance.
▪️ A Culture Crew in every country to coordinate regular outings such as game nights, movie nights, and happy hours.
▪️ Every full-time employee receives stock options, allowing them to share in the company's success.
▪️ We offer many benefits in various countries -- ask your recruiter for more information.
We are a 2023 Circle Back Initiative Employer – we commit to responding to every applicant
Contentsquare is an equal opportunity employer. Qualified applicants will receive consideration for employment without regard to sex, gender identity, gender expression, sexual orientation, race, color, religion, national origin, disability, protected veteran status, age, or any other characteristic protected by law.
Your personal data is used by Contentsquare for recruitment purposes only. Read our
Job Candidate Privacy
Notice to find out more about data protection at Contentsquare and your rights. You can exercise your rights by using our dedicated Data Subject Rights Portal
here
.
Your personal data will be securely stored in our hosting provider's data center in Oregon (US west). We have implemented appropriate transfer mechanisms under applicable data protection laws.