Customer Success Manager, Strategic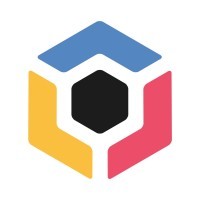 Contentsquare
Customer Service, Sales & Business Development
London, UK
Posted on Friday, May 26, 2023
Contentsquare is a global digital analytics company empowering the brands you interact with every day to build better online experiences for all. Since our founding in France in 2012, we have grown to be a truly global and distributed team – known as the CSquad – representing more than 70 nationalities across the world.
In 2022, we raised $600M in Series F funding and were recognised as a certified Great Place to Work in France, Germany, Israel, US and UK.
About the job:
Are you willing to develop long-term client relationships? To help companies achieve their business goals by having more human digital experiences?
We are looking for a highly motivated Customer Success Manager (CSM) to join the Strategic Success team in London.
You will handle a portfolio of Strategic customers (usually multinational or portfolio companies or strategic industries with
high existing revenue & big potential
for development) and be a central point of contact for the customer during the entire lifecycle of their usage of the Contentsquare solutions.
As a trusted advisor, facilitator, advocate and coach, the CSM's role is to
ensure that customers achieve their strategic business goals and realize value
from their Contentsquare partnership, ultimately
translating into retention and upsell
of the client's subscription. CSMs build and maintain positive relationships with multiple contacts within the assigned customers, including executive roles.
The CSM is also responsible for
driving adoption and utilization
of the product by their customer base, working closely with Solution Experts to design bespoke adoption workshops. They also work closely with the Sales teams to help drive
renewals
to a successful completion, and find
meaningful upsell opportunities
to leverage the full breadth of our platform.
Ultimately, the CSM owns the customer's post-sales experience and serves as a partner center point for issues that impacts the customer's success, in collaboration with other internal teams (Product, Customer Services, Marketing, Customer Care, Engineering, etc.).
What your role and key responsibilities will look like:



Strategic account management:

Develop strong, trusted and long-term relationship with both operational sponsors and Executive Level contacts, becoming a trusted advisor consulting on high impact digital business topics.
Build a data-driven success plan for each step of the customer journey that aligns to your clients' Key Business Objectives.
Map strategic contacts and entities among each of your key accounts.
Grow each individual account to expand both adoption and regular (at least quarterly) value demonstrations over time.
Drive renewals to a successful completion and help build upsell strategy in close collaboration with Sales.
Identify and collaborate with your clients' tech partner and agency ecosystem to drive stickiness and drive meaningful joint value propositions.

Operational excellence & leadership:

Pro-actively and constantly leverage data to measure your portfolio performance, and anticipate and manage all potential critical situations.
Leverage critical thinking to challenge and help strengthen our processes.
Maintain best in class adoption and usage of all Customer Success tools and reporting (Gainsight, Salesforce, Data Studio, Customer health score,etc. ).
Collaborate effectively with peers to ensure operational efficiency, regularly sharing best practices, successes, and challenges to continually improve our best in class customer success practice

Advocacy:

Influence your clients into becoming Contentsquare advocates through encouraging speaking in events, product feedback sessions, case studies, referral calls, etc.
Act as a liaison between your customers and our product teams to share product feedback and use cases to drive customer centricity of our product.
Become a Contentsquare ambassador yourself leveraging knowledge of the market trend and tech ecosystem (AB Test, personalization, BI, competitors etc.) and the potential alignments with our solutions
Act as a public speaker, sharing your knowledge of Contentsquare and industry best practices internally in team meetings/workshops, with your clients, and at our customer and partner events.
We'd love to meet you if you have:
Confirmed experience in a High-Touch Customer Success/Account Management/Senior Consulting position (min 5 years).
You know how to build long-term client relationships (with both C-level and operational), with a passion to impact client business decisions and goals.
Exceptional written and oral communication skills (structured, emotionally intelligent, and engaging).
Diplomacy, assertiveness and influence skills, to drive issue resolution with cross-functional teams in a matrix organization (internally and externally).
Experience with Digital Solutions and very good knowledge of the Analytics, A/B test and Data businesses.
Experience collaborating closely with sales organizations to achieve business goals and growth.
Demonstrable ability to take ownership and be proactive.
Very structured working approach, ability to deal with several priorities in parallel.
Excited by technology, data/analytics, and being a part of a high growth and constantly evolving sector.
Ideally, you have experience in subscription based/SaaS Solutions, or you understand the challenges related to SaaS business model.
Worth knowing:
Permanent full-time role
This role is not open to full remote: you need to be present in London 3 days a week at least (regular in-person client meetings & internal team collaboration)
Why you should join Contentsquare:
▪️ We're humans first. We hire dedicated people and provide them with the trust, resources and flexibility to get the job done.
▪️ We invest in our people through career development, mentorship, social events, philanthropic activities, and competitive benefits.
▪️ We are a fast growing company with a track record of success over the past 10 years, yet we operate with the agility of a startup. That means a huge chance to create an immediate and lasting impact.
▪️ Our clients, partners and investors love our industry-leading product.
To keep our employees happy and engaged, we are always assessing the benefits/perks we offer to ensure we are competitive. Here are a few we want to highlight:
▪️ Virtual onboarding, Hackathon, and various opportunities to interact with your team and global colleagues both on and offsite each year.
▪️ Work flexibility: hybrid and remote work policies.
▪️ Generous paid time-off policy (every location is different).
▪️ Immediate eligibility for birthing and non-birthing parental leave.
▪️ Wellbeing allowance.
▪️ Home Office Allowance.
▪️ A Culture Crew in every country to coordinate regular outings such as game nights, movie nights, and happy hours.
▪️ Every full-time employee receives stock options, allowing them to share in the company's success.
▪️ We offer many benefits in various countries -- ask your recruiter for more information.
Uniqueness is embedded in our DNA as one of our core values. Even if you don't meet all of the requirements above, we encourage you to apply.
Contentsquare is an equal opportunity employer. Qualified applicants will receive consideration for employment without regard to sex, gender identity, sexual orientation, race, color, religion, national origin, disability, protected veteran status, age, or any other characteristic protected by law.
Your personal data is used by Contentsquare for recruitment purposes only. Read our Job Candidate Privacy Notice to find out more about data protection at Contentsquare and your rights.