Finance System Admin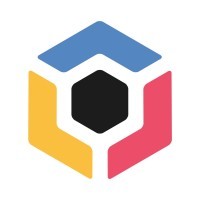 Contentsquare
IT, Accounting & Finance
Paris, France
Posted on Tuesday, April 25, 2023
Contentsquare is a global digital analytics company empowering the brands you interact with every day to build better online experiences for all. Since our founding in France in 2012, we have grown to be a truly global and distributed team – known as the CSquad – representing more than 70 nationalities across the world.
In 2022, we raised $600M in Series F funding, doubling our valuation to $
5.6B
and were recognised as a certified Great Place to Work in France, Germany, Israel, US and UK.
Purpose Of The Role
Contentsquare is looking for a full-time Finance System Admin to become the technical and functional owner of its main financial applications. The purpose of these applications is to support our financial processes and ensure a high level of compliance. Within the ISD (information systems department), you will be reporting to our Chief Information Officer, based in Paris.
Main Missions
The main missions of the Finance System Admin are the following:
Technical aspects
- Administration and configuration of the main Financial software applications
- Collaborate with other System Engineers to ensure the compatibility of the financial stack with other company tools
- Support level 3 incidentsEnable our support technicians to provide efficient support on level 1-2 requests
Business oriented
- Understand core financial processes (e.g: Procure to Pay, Cash & treasury, Budget construction, order to cash, record to report) and contribute to their implementation by converting them into technical specifications
- Advise business users on suitable technical solutions and proactively propose improvements (processes, automation) and optimizations
Compliance
- Collaborate with the SOX team to implement the SOX framework
- Work closely with Security and Privacy Governance teams to align our systems with the certification requirements
Required Skills
- At least 2 years of experience in a similar role
- Hands-on experience at configuring and administering key financial systems: Netsuite and Ivalua are a strong plus
- Ability to write comprehensive precise documentation on processes and technical knowledge
- Being able to train financial applications users on new processes and features
Behavioral Skills
You are an action-oriented person with strong analytical and problem-solving skills. You are a self-starter and data-driven person. Excellent interpersonal skills are a must because you will need to work autonomously in a worldwide & multicultural environment. You should be agile to handle multiple tasks efficiently, keep the big picture, and effectively deliver outcomes in a fast-paced environment.
You have good communication, you are able to effectively convert functional needs into technical requirements.
Why you should join Contentsquare:
▪️ We're humans first. We hire dedicated people and provide them with the trust, resources and flexibility to get the job done.
▪️ We invest in our people through career development, mentorship, social events, philanthropic activities, and competitive benefits.
▪️ We are a fast growing company with a track record of success over the past 10 years, yet we operate with the agility of a startup. That means a huge chance to create an immediate and lasting impact.
▪️ Our clients, partners and investors love our industry-leading product.
To keep our employees happy and engaged, we are always assessing the benefits/perks we offer to ensure we are competitive. Here are a few we want to highlight:
▪️ Virtual onboarding, Hackathon, and various opportunities to interact with your team and global colleagues both on and offsite each year.
▪️ Work flexibility: hybrid and remote work policies.
▪️ Generous paid time-off policy (every location is different).
▪️ Immediate eligibility for birthing and non-birthing parental leave.
▪️ Wellbeing allowance.
▪️ Home Office Allowance.
▪️ A Culture Crew in every country to coordinate regular outings such as game nights, movie nights, and happy hours.
▪️ Every full-time employee receives stock options, allowing them to share in the company's success.
▪️ We offer many benefits in various countries -- ask your recruiter for more information.
Uniqueness is embedded in our DNA as one of our core values. Even if you don't meet all of the requirements above, we encourage you to apply.
Contentsquare is an equal opportunity employer. Qualified applicants will receive consideration for employment without regard to sex, gender identity, sexual orientation, race, color, religion, national origin, disability, protected veteran status, age, or any other characteristic protected by law.
Your personal data is used by Contentsquare for recruitment purposes only. Read our Job Candidate Privacy Notice to find out more about data protection at Contentsquare and your rights.