Senior Salesforce Administrator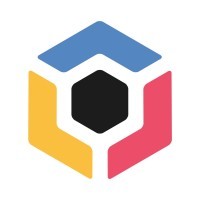 Contentsquare
Software Engineering, Sales & Business Development
New York, NY, USA
Posted on Tuesday, April 4, 2023
Contentsquare is a digital experience analytics company dedicated to making the digital world more human through online experiences built on trust, privacy, and accessibility. Since our founding in France in 2012, we have grown to be a truly global team, representing more than 70 nationalities in offices across the world, including New York, London, Paris, Munich, San Francisco, Barcelona, Amsterdam, Tel Aviv, Tokyo, Singapore, and more.
We've been recognized by Frost & Sullivan as a Global Company of the Year, and by Wired Magazine as one of Europe's hottest startups. In July of 2022, we raised
$600M
in
Series F
funding, doubling our valuation to $5.6B. But we're not stopping there.
To reach our ambitious goals for the future, we will be nearly doubling the size of our global workforce in the next 2 years. Want to learn, innovate and contribute your unique perspective to an industry leader? Join the team dedicated to bringing more human analytics to the world!
Contentsquare is experiencing exceptional development and international growth. We need to reinforce our Systems and Tools team in charge of Salesforce CRM and process improvement/In this context, we're looking for a Salesforce Admin/Developer to join the Fields Operations team.
You will support different teams Sales, (Marketing,Customer Success…) and help them work efficiently to achieve business goals. We're looking for a hands-on expert in Salesforce administration with a strong interest in development. Reporting to the Global Director of Revenue Operations & Programs under the direction of the Head of Sales Operations department, you will take part in an international organisation that values team spirit, ambition and creativity.
You will join an agile and dynamic team in a fast moving, "scale-up" environment to build the customer care experience of the future. Part of the Systems and Revenue process expertise, you will take part in an international organisation that values strong execution, sharing and growing together.
As a Salesforce Administrator:
You will be responsible for the delivery of given SF projects and manage development, admin and Tests throughout the development, testing and support phases
Manage day to day, communicate with key stakeholders to identify business needs and integrate new functionalities.
Gather requirements for new business processes and spearhead best practice solutions through collaboration
You will serve on a team to support end users with any of their daily issues
You will document and communicate on the overall modifications and improvements brought to the CRM
You are results driven, problem solving oriented and like challenges
What you will do as Salesforce Administrator:
Serve as lead hands-on system administrator for the Salesforce environment with 600+ users
Become a thought and a functional expert of Salesforce, working with different teams e.g. Sales, and Customer Success
Participate in user support
Manage operational requests, end-users analysis and individual views, and troubleshoot issues
Oversee the mass importation of new Salesforce objects (ie. cases) when necessary (Dataloader management)
Maintain Knowledge product structure and DocumentationMaintain a database for integrity and accuracy including cleaning and duplicate record management
Administrate our Salesforce CRM Participate in developing new features and automation
Maintain the full business funnel and technical from Lead to Close deal and integration of our tool set (Marketing automation platform: Hubspot, Salesloft,Zendesk,etc)
Work on key projects
Optimize our CRM configuration and usage, its interactions with integrated apps
Continuous improvement & maintenance of the tool according to business needs
What you need to succeed:
You have an Advanced Salesforce Administrator Certification
You speak English fluently and if you know French that would be a bonus!
Yo have experience working in a SAAS environment
You have demonstrated experience in Salesforce administration, doing implementation (AppExchange, Zappier or other Integration tool), configuration, customization, reporting and troubleshooting production issues
You are always thinking of new solutions or ideas for the future, we are a team where new ideas are always w elcome.
You master advanced Salesforce features: basics admin including Process Builders, Flows, Triggers
You have either a Salesforce administrator or related certificate, or experience commensurate with a high level of Salesforce understanding and expertise.
Basic skills in development is a plus (HTML, SF Apex code notions, Visualforce pages to maintain)
Strong reporting background and utilising reporting tools
You're able to adapt your speech to non-technical people (you'll support to write functional specifications)
You have experience working in a global team and understand the intricacies of communication across territories.
You like digging into new and existing Salesforce features and are really fond of the tool
Proactive and committed, you're also a hands-on person who's not afraid of doing the job by yourself to keep improving
You are a team player, passionate, open minded with a touch of humor
Why you should join Contentsquare
- We're humans first. We hire talented people and provide them with the trust, resources and flexibility to get the job done
- We invest in our people through career development, mentorship, social events, philanthropic activities, and competitive benefits
- We are a fast growing company with a track record of success over the past 10 years, yet we operate with the agility of a startup. That means a huge opportunity to make an immediate and lasting impact
- Our clients, partners and investors love our industry-leading product
To keep our employees happy and engaged, we are always assessing the benefits/perks we offer to ensure we are competitive. Here are some we'd like to highlight:
- Virtual onboarding, Hackathon, and our annual kickoff trip on a global basis! You have the opportunity to interact with our global colleagues
- Generous paid time-off policy (every location is different)
- Immediate eligibility for birthing and non-birthing parental leave
- Wellbeing allowance
- Home Office Allowance
- A Culture Crew in every country to organize regular outings such as game nights, movie nights, and happy hours
- Every full-time employee receives stock options, allowing them to share in the company's success
- We offer many benefits in various countries -- ask your recruiter for more information
Uniqueness is embedded in our DNA as one of our core values. We welcome everyone to apply.
Contentsquare is an equal opportunity employer. Qualified applicants will receive consideration for employment without regard to sex, gender identity, sexual orientation, race, color, religion, national origin, disability, protected veteran status, age, or any other characteristic protected by law.
Your personal data is used by Contentsquare for recruitment purposes only. Read our
Job Candidate Privacy Notice
to find out more about data protection at Contentsquare and your rights.