Associate Solutions Expert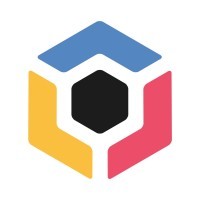 Contentsquare
New York, NY, USA
Posted on Tuesday, April 4, 2023
Contentsquare is a digital experience analytics company dedicated to making the digital world more human through online experiences built on trust, privacy, and accessibility. Since our founding in France in 2012, we have grown to be a truly global team, representing more than 70 nationalities in offices across the world, including New York, London, Paris, Munich, San Francisco, Barcelona, Amsterdam, Tel Aviv, Tokyo, Singapore, and more.
We've been recognized by Frost & Sullivan as a Global Company of the Year, and by Wired Magazine as one of Europe's hottest startups. In July of 2022, we raised
$600M
in
Series F
funding, doubling our valuation to $5.6B. But we're not stopping there.
To reach our ambitious goals for the future, we will be nearly doubling the size of our global workforce in the next 2 years. Want to learn, innovate and contribute your unique perspective to an industry leader? Join the team dedicated to bringing more human analytics to the world!
As an Associate Solutions Expert (Product Onboarding Specialist), you will be part of the Customer Success team, working with customers to realize fast time-to-value from their Contentsquare investment.
The Solutions Expert team is accountable for driving product adoption and building relationships with key end-users to deliver enablement programs tailored to their business needs and defined use cases. In this role, you will serve as a reference for customers around the optimal use, value and adoption of the Contentsquare platform. You will build solid and meaningful relationships with key end-users throughout the enablement period and serve as a bridge between internal teams (including Customer Success Managers, Implementation Managers, Product Managers, Support, Partnerships, and Product.)
If you enjoy shining in data storytelling and you thrive in a startup environment, are proactive, data-driven, and eager to learn then we want to speak to you!
What You'll do:
Build and deliver tailored enablement programs to key users, including platform & insights training, certification, via onsite and remote meetings
Design and lead use case workshops to drive product awareness, adoption and meet customer goals
Gather and share feedback to internal teams for continuous improvement of our programs & product
Foster collaboration with Product team to support communication in both directions: advocate on behalf of the customer to product teams & coordinate with product teams on projects impacting customers
Collaborate with customers to produce value cases and tailored use cases
Partner with Success and Implementation Managers in identifying product integrations based on client key business objectives
Partner with Success Managers to build concrete ROI cases and account growth opportunities
Proactively identify customers with low adoption and develop innovative strategies, tools, and methodologies to increase usage and Product stickiness
Participate in client meetings with Success Managers to understand their digital strategy and key business objectives
Be the expert for new product features for internal teams and customersContribute to knowledge library and enablement resources (eLearning, use case library, certification, documentation, etc.)
What You'll Need to Succeed:
A Bachelor's Degree in Business, Marketing, Data Analysis, Computer Science, Statistics, or another related UX field
1-3 years experience in a onboarding/enablement/training/analytical role in Technology/Consulting, ideally at a SaaS/Digital company
1+ years of experience in a client-facing role (consulting, onboarding, success management, project management)
An extensive knowledge of how web browsers and mobile applications work and the ability to find the information you need to go further
Ability to effectively analyze and translate data into actionable IT & business plans
A passion for user-centric design, customer experience, and a learn & teach mindset
Strong written & verbal communication skills, client-facing experience, and a customer-first attitude
Strong project management and organizational skills, with a highly structured work approach and the ability to manage multiple activities in parallel
Ability to adapt quickly to changing priorities and remain flexible to work in an ambiguous environment
Ways to Stand Out from the Crowd:
You have previous experience in web development and mobile application projects (in a development team or a project/product team in collaboration with a development team)
Experience with web frameworks (Javascript, XHR/AJAX requests, tagging technologies), web error knowledge (JS errors, 400-500 status code errors)
Strong knowledge and experience with CRO and A/B Testing
Knowledge or experience with UI/UX or Cognitive Science
Previous experience/understanding of SaaS organizations & Customer Success
Fluency in a second language (French or Spanish preferred)
Salary Range: $64
,000 - 67,000 USD
For cash compensation, we set standard ranges for all roles based on function, level, and geographic location, benchmarked against similar stage growth companies. In order to be compliant with local legislation, as well as to provide greater transparency to candidates, we share salary ranges on all job postings regardless of desired hiring location. Final offer amounts are determined by multiple factors including geographic location as well as candidate experience and expertise.
Why you should join Contentsquare
- We're humans first. We hire talented people and provide them with the trust, resources and flexibility to get the job done
- We invest in our people through career development, mentorship, social events, philanthropic activities, and competitive benefits
- We are a fast growing company with a track record of success over the past 10 years, yet we operate with the agility of a startup. That means a huge opportunity to make an immediate and lasting impact
- Our clients, partners and investors love our industry-leading product
To keep our employees happy and engaged, we are always assessing the benefits/perks we offer to ensure we are competitive. Here are some we'd like to highlight:
- Virtual onboarding, Hackathon, and our annual kickoff trip on a global basis! You have the opportunity to interact with our global colleagues
- Generous paid time-off policy (every location is different)
- Immediate eligibility for birthing and non-birthing parental leave
- Wellbeing allowance
- Home Office Allowance
- A Culture Crew in every country to organize regular outings such as game nights, movie nights, and happy hours
- Every full-time employee receives stock options, allowing them to share in the company's success
- We offer many benefits in various countries -- ask your recruiter for more information
Uniqueness is embedded in our DNA as one of our core values. We welcome everyone to apply.
Contentsquare is an equal opportunity employer. Qualified applicants will receive consideration for employment without regard to sex, gender identity, sexual orientation, race, color, religion, national origin, disability, protected veteran status, age, or any other characteristic protected by law.
Your personal data is used by Contentsquare for recruitment purposes only. Read our
Job Candidate Privacy Notice
to find out more about data protection at Contentsquare and your rights.