Quality Engineer - Tag team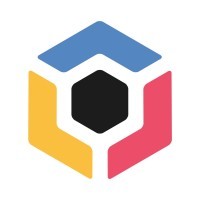 Contentsquare
Quality Assurance
Lyon, France
Posted on Thursday, March 23, 2023
Contentsquare is a global digital analytics company empowering the brands you interact with every day to build better online experiences for all. Since our founding in France in 2012, we have grown to be a truly global and distributed team – known as the CSquad – representing more than 70 nationalities across the world.
In 2022, we raised $600M in Series F funding, doubling our valuation to $
5.6B
and were recognised as a certified Great Place to Work in France, Germany, Israel, US and UK.
The Quality Engineering team is a multi-functional team consisting of Quality Engineers who work across the techno-functional perimeter.
The main responsibility of a QE is to make sure the application under test is stretched to the fullest, often beyond its supposed limits to ensure coherence, stability and efficiency. In addition to working with the other members of the R&D team, the QE's work closely with other partners like product management, customer success managers, sales, marketing etc. End-to-end vision on architecture, data reliability, application workflow and global consistency. QEs help to build a safety net for Contentsquare's solution while continuing to propagate standard processes in the company.
Job Description:
Your main job will be to help accelerate the test automation process as the go-to person for the developers and the product managers in your perimeter. Alongside the other members of the Quality Engineering team, you will help develop the existing test automation framework. You will design and formalize the acceptance tests which are required for the validation of the product. In a nutshell, you will be someone who understands the technology really fast, crafts a toolset to facilitate automation for the smallest possible task, and can never accept NO as an answer.
Responsibilities:
- Learn how the Contentsquare solution works and get Contentsquare certified.
- Implement quality standard methodologies and enhance the existing testing practices.
- Test the feature both manually & automatically by implementing test cases using our automation framework.
- Improve, maintain, and/or refactor existing automation.
- Formalise the test cases in our test case management tool to ensure distributed presence of product and test knowledge.
- Using the KPIs we have implemented for measuring testing efforts, follow and improve the test strategy.
- Provide validation and support for other cross-team projects intersecting with your product perimeter.
- Provide feedback to various team members to improve the processes, product, etc by the means of various communication processes and tools.
Required:
- Minimum 2 years of previous work experience as a software test engineer in a web environment (web services, frontend web applications).
- Previous experience in test automation and/or interest in automation frameworks (Selenium, WebdriverIO or other framewors based in TypeScript or async mode).
- Previous experience programming in at least one language (Javascript / TypeScript are preferred).
- Previous experience of testing APIs
- Comfortable interacting with a variety of technical and functional team members involved in the projects.
- Experience testing web applications across multiple environments (Windows, Mac, Linux).
- At ease with GIT and the command line.
- Previous experience of working with CI servers (Jenkins, CircleCI, Travis CI, etc).
- Comfortable with working in a Linux environment.
- Ability to prioritize tasks
- Proficient in English
Preferred:
Knowledge of Docker or other containerisation technologies.
Previous experience of working with AWS and microservice architecture.
Previous experience of working with the ELK stack.
Previous experience of agile testing, JIRA.
ISTQB Certified.