Manager Enterprise Applications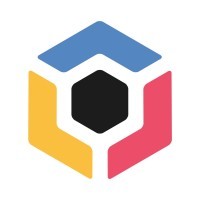 Contentsquare
IT
Paris, France
Posted on Wednesday, February 22, 2023
Contentsquare is a global digital analytics company empowering the brands you interact with every day to build better online experiences for all. Since our founding in France in 2012, we have grown to be a truly global and distributed team – known as the CSquad – representing more than 70 nationalities across the world.
In 2022, we raised $600M in Series F funding, doubling our valuation to $
5.6B
and were recognised as a certified Great Place to Work in France, Germany, Israel, US and UK.
Purpose Of The Role
Contentsquare is looking for a full-time System Engineer to analyze, define and align the development of information systems on the basis of business strategy and processes, depending on technological innovations. Within the ISD (information systems department, you will be collaborating with the ISD Operations manager, based in Paris.
The ISD mission, recently created, is to provide services, data, tools, and solutions to Contentsquare employees, enabling them to work as optimally and efficiently as possible. Our systems are constantly evolving, and we need to adapt to the ever-changing environment. This requires rigorous change management skills. Our IS architecture must be examined in a top-down way, the business strategy guiding the direction the IS takes. Contentsquare has been growing at a very fast pace, and we need to set a new global and centralized governance structure around IS. With over 150 SaaS solutions used, be essential to regain control of our IS and define proper workflows, ownership, and automation, combined and led from a single tower control.
Main Missions
The major missions of the System Engineer are the following:
- Collection and challenge all current needs and interfaces
- Animate an architecture analysis with all collaborators to deliver a global coherent proposition, guided by the business strategy
- Define how the data will be stored, consumed, coordinated, and led by different data entities and IT systems, as well as any applications using or processing the data in some way.
- Work side by side with our SaaS specialist to handle the total cost of our services
- Define and maintain a long-term (~3 years) roadmap on our IS and a short-term practical one (1 year) to align infrastructure, applications, and business requirements, while taking into account the existing system and the current resources
- Guide system owners through a common action plan and strategy
Required Skills
- Demonstrable experience in IS organization with a confirmed experience in SaaS Architecture Design and Digitalization
- At least 3-5 years of experience in Information System and Technology architecture such as IDP, IPAAS, Datalakes
- Experience in a business context
- Experience in working in an international environment
- Being able to challenge the teams, function, and get along with the different collaborators
- Architecture management methodology
- Solution development, modeling tools
- Knowledge of security protocols, encryption methods, and data protection
- Knowledge of Jira and Atlassian suite is a bonus
Soft Skills
You are a committed person with strong analytical and problem-solving skills. You are a self-starter and data-driven person. Excellent written, verbal, and interpersonal skills are a must because you will need to work autonomously in a worldwide & multicultural environment. You should be agile to handle various tasks efficiently, keep the big picture, and optimally deliver outcomes in a fast-paced environment.
You have good communication, leadership, and change management skills. You are result oriented, able to guide, influence and convince others in a matrix organization and show intellectual curiosity and creativity.
You demonstrate the ability to utilize your technical knowledge in collaboration with other departments (business, sourcing, finance…), to organize workshops, and to collect, challenge and formalize requirements.