(Senior)Product Specialist Japan - Future Opportunity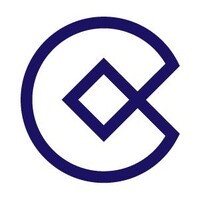 Contentsquare
Product
Tokyo, Japan
Posted on Monday, October 24, 2022
Contentsquare is a global digital analytics company empowering the brands you interact with every day to build better online experiences for all. Since our founding in France in 2012, we have grown to be a truly global and distributed team – known as the CSquad – representing more than 70 nationalities across the world.
In 2022, we raised $600M in Series F funding and were recognised as a certified Great Place to Work in France, Germany, Israel, US and UK.
Please Note: Scammers are posing as Contentsquare and Contentsquare team members. We'll never initially contact you via text or GChat, and never solicit money from you. Please visit our careers blog for more information.
What you will do
*Please kindly note this job is not immediately available but should be open in a few weeks.*
You're a problem solver who shines in data storytelling? You want to be both client-facing and close to the product? Do you have a technical background and are a person who loves solving customer problems? We are looking for a highly motivated individual to join our Customer Success team as a Product Specialist based in Japan.
The Product Specialist supports Contentsquare's customers as an expert of our products who works closely with the Customer Success Manager to ensure the client's success.
Externally, you are responsible for guiding clients through their technical implementation then helping enable them on the platform usage. You'll consult with customers on the best ways to get value from the product and see their return on investment. Through a tailored program, you'll drive product adoption and make sure our product's users (Web Analysts, UX Designers, Product Owners) become autonomous on Contentsquare. Ultimately, you help our clients improve their key digital metrics and achieve their business objectives.
Internally, you will share client feedback with our Product teams which will help improve our products. As a Product Specialist, you are responsible for advising clients on their technical implementation of the Contentsquare solutions and products. You will use your analytical and technical proficiency to guide the client in their end-to-end deployment efficiently. You will have dynamic days solving complex implementation and product issues and ensuring our client's success in reaching their objectives.
What you'll do:
Act as a technical advisor to onboard new clients and successfully implement their Contentsquare products
Proactively manage customer and internal stakeholders' expectations during the customers' onboarding and deployment phase
Participate in activities that drive product adoption, active use and awareness of new product features across your client base, with a proactive and consultative approach
You'll help identify key product users, build a customized training program, engage clients in the use of the solution, lead workshop sessions and guide users on their path to product certification and autonomy
Work closely with Contentsquare's Account Managers and Customer Success Managers to drive success based on clients' objectives
Work with clients from different industries (e.g. e-commerce, fashion, hi-tech, travel, etc.) and manage different personas on a client-side (e.g. product managers, developers, e-commerce executives, data analysts, etc.)
Support our partners in the region as they directly manage their end-customers' Contentsquare deployments
Participate in client meetings to understand customers' business challenges and ensure Contentsquare effectively helps reach their key objectives and digital metrics
Advise your customers on how to extract value from Contentsquare data, making sure they maximize their return on investment
Add new value by building customized workshops with the customer based on job functions and verticals, while demonstrating innovative approaches, tools, and methodologies
Advocate on behalf of the customers and represent their needs with internal product teams
What you'll need to succeed:
Fluent in Japanese and proficient in English
6 years above experience in Technology. At least 2-3 years of experience in technical implementation, onboarding management or technical project management roles, ideally in SaaS company
Consultative mindset, with an ability to effectively present stories using data and understand customer requirements to transform it into a customized enablement plan
Experience or understanding of analyzing sites using products such as Google Analytics, Adobe Analytics, or other digital experience platforms
Proven experience in customer-facing roles with preferably SaaS organizations of global companies
You are highly organized, pragmatic and able to prioritize effort on highest-impact areas
Experience in working across regions, strong proactivity and autonomy is required to interact with internal peers overseasStrong analytical and problem-solving skills
Exemplary written and verbal communication skills, at ease with product value pitching
At ease with managing and prioritizing multiple projects at the same time
The ability to work well in a global, dynamic, cross-functional, team-based environment
Good working proficiency in web technologies like JavaScript, CSS, HTML or Apps frameworks is a plus
Why you should join Contentsquare:
▪️ We're humans first. We hire dedicated people and provide them with the trust, resources and flexibility to get the job done.
▪️ We invest in our people through career development, mentorship, social events, philanthropic activities, and competitive benefits.
▪️ We are a fast growing company with a track record of success over the past 10 years, yet we operate with the agility of a startup. That means a huge chance to create an immediate and lasting impact.
▪️ Our clients, partners and investors love our industry-leading product.
To keep our employees happy and engaged, we are always assessing the benefits/perks we offer to ensure we are competitive. Here are a few we want to highlight:
▪️ Virtual onboarding, Hackathon, and various opportunities to interact with your team and global colleagues both on and offsite each year.
▪️ Work flexibility: hybrid and remote work policies.
▪️ Generous paid time-off policy (every location is different).
▪️ Immediate eligibility for birthing and non-birthing parental leave.
▪️ Wellbeing allowance.
▪️ Home Office Allowance.
▪️ A Culture Crew in every country to coordinate regular outings such as game nights, movie nights, and happy hours.
▪️ Every full-time employee receives stock options, allowing them to share in the company's success.
▪️ We offer many benefits in various countries -- ask your recruiter for more information.
We are a 2023 Circle Back Initiative Employer – we commit to responding to every applicant
Contentsquare is an equal opportunity employer. Qualified applicants will receive consideration for employment without regard to sex, gender identity, gender expression, sexual orientation, race, color, religion, national origin, disability, protected veteran status, age, or any other characteristic protected by law.
Your personal data is used by Contentsquare for recruitment purposes only. Read our
Job Candidate Privacy
Notice to find out more about data protection at Contentsquare and your rights. You can exercise your rights by using our dedicated Data Subject Rights Portal here.
Your personal data will be securely stored in our hosting provider's data center in Oregon (US west). We have implemented appropriate transfer mechanisms under applicable data protection laws.