Director of paid search and lead generation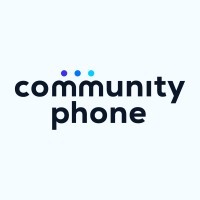 Community Phone
Marketing & Communications, Sales & Business Development
Remote
Posted on Friday, June 30, 2023
Community Phone is a venture-backed YC graduate that's changing the way consumers and businesses get landline phone service. We have grown 3x in the past year, and will double again before the end of the 2022, thanks to leads generated through paid and organic search.
Now, we're looking to take this channel as far as it will go, with a superstar paid search and lead gen manager to own our entire consumer acquisition funnel.
About the role
As the owner of our $2M+/year (and growing) paid search budget, you'll be responsible for working with our marketing, product, and sales team to improve the efficiency of our spend, increase our on-site conversion rate, generate more sales qualified leads through our existing lead gen funnels, and help conceive and execute tests for new lead gen and conversion funnels.
We are looking for someone who will be obsessed with figuring out what our site visitors and leads really need, positioning our product and offers to match what they're looking for, overcoming objections, and serving more higher quality leads to our sales team.
As the owner of our paid search and organic lead gen funnels, you'll be responsible for increasing the volume and quality of MQLs and SQLs, and reducing cost per lead. You'll report to the head of marketing and work closely with executives across the company to make sure that the leads you generate are turning into low-churn customers.
Some of the things you'll work on include:
Developing and iterating on a "theory of the customer" - watch session recordings, conduct user interviews, and do what it takes to deeply understand the problem people are trying to solve when they reach our website
Managing our keyword/ad copy strategy to serve more relevant ads to leads at the right time, and increasing clickthrough rate to drive more qualified traffic.
Running tests on landing pages to more closely match search intent to page copy
Generating more leads and MQLs through our primary consumer acquisition funnels
Working with the email marketing team to drive the strategy to convert MQLs into SQLs before leads are touched by sales
Increasing qualified on-site and over-the-phone conversions while reducing CPA7 .Working with our SEO and content team to test new lead gen funnels on organic traffic sources
Working with our product team to take successful lead gen tests into product-led growth opportunities9 .Reporting on key metrics related to the volume, cost, and funnel metrics of leads, MQLs, and SQLs
Qualifications
5 years running paid search and display PPC ads. Bonus if you've also managed paid social campaigns
2 years managing campaigns with budgets over $1M/year
3 years running conversion optimization tests to generate MQLs and SQLs
Specific, measurable results that show you have driven high-volume lead and sales growth and CPA reduction
A curious mind that gets obsessed with solving hard problems like "how can we deliver what this market from this channel really cares about?"
The bottom line
We want to give you the keys to a high-volume acquisition channel that is driving huge growth already. If you're excited by the opportunity to take something that's already working, make it twice as effective, and be in the driver's seat for our most important channel, we'd love to hear from you.
A bit about Community phone
The market
There are over 100 million landline phone users in the US. Half of them are businesses. And almost all of them have had terrible experiences with their provider. (Who in the world likes Comcast?)
In August of 2022, FCC deregulation allowed traditional copper wire providers to cut their landline service to anyone in the country. This will accelerate the pace at which traditional providers phase out landline service and force landline users to switch to internet-based digital phone service (VoIP).
For many consumers and businesses, VoIP is not a viable option. It requires reliable internet, it doesn't work when the power goes out, and it's infamous for spotty service, dropped calls, and exceptionally poor customer support.
The product
Community Phone provides an alternative to copper wire and VoIP landline service by connecting landline phones to local cell towers. We send customers a device called a landline base. Customers plug the base into a power outlet, and plug their landline phone into a phone jack in the base. Inside the base is a SIM card, which connects their landline phone to cell towers via 2 of the largest cell service providers in the country.
Cell service is reliable, works when the power goes out, and is only improving as providers invest more and more into covering the country with high-quality service. As copper wire service is phased out, our cell tower-based landline service is the most reliable alternative to the 100 million+ landline users in the US.
The growth
In 2021, we grew 550%. In 2022, we've already grown 2.5x, raised a round of funding, and will double again before the end of the year. We have reliable, scalable acquisition channels, immediate paybacks on ad and sales spend, a rockstar inbound sales team, and still have massive opportunities for you to improve our existing channels and test and discover new ones.