Customer Advisor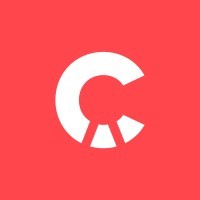 Clutch
Customer Service
Etobicoke, Toronto, ON, Canada
Posted on Friday, April 14, 2023
About Clutch:
We're on a mission to reinvent the way people buy, sell, and own cars. Are you game?
Clutch is Canada's largest online used car retailer, delivering a seamless, hassle-free car buying and selling experience to drivers everywhere. Customers can browse hundreds of cars from the comfort of their home, get the right one delivered to their door, and enjoy peace of mind with our 10-Day Money-Back Guarantee… and that's just the beginning.
Named two years in a row to the Globe & Mail's list of the Top Growing Companies in Canada and also awarded spots on Deloitte's Technology Fast 50™ and Fast 500™ lists, we're looking to add curious, hard-working, and driven individuals to our growing team.
Headquartered in Toronto, Clutch was founded in 2017 and currently services Ontario, New Brunswick, Nova Scotia, and Prince Edward Island. Clutch is backed by a number of world-class investors, including D1 Capital, Canaan, Real Ventures, BrandProject, and Upper90. To learn more, visit clutch.ca.
About the role:
Clutch is looking for a Customer Advisor to be the voice for a 100% online purchase process and help consult customers on what will likely be the second largest purchase of their lives.
This is a fantastic opportunity to join a rapidly growing team and create a huge impact, as we expand in new cities across Canada!
What you'll do:
Be the voice of Clutch! Deliver a unique and incredible experience to each and every one of our customers. Take part in disrupting the age-old mundane process of buying a car & redefine what it means to sell used vehicles

Educate customers on the Clutch process and help them take their first steps in reserving a Clutch vehicle through a deposit

Respond to customer inquiries (calls, emails, SMS) and proactively reach out to customers who showed interest in buying/selling a car with Clutch. Expect to have about 75 calls daily

Manage a book of business for all assigned leads and update all their relevant information and details in our CRM

Provide information on all of the ancillary products and services that Clutch provides to ensure they are aware of all the ways they can protect their vehicles

Collaborate with multiple functions to ensure a smooth all around experience

A major part of this job is to communicate how kick-ass Clutch is and how different buying a car from Clutch is. We want people who are as excited about buying/selling a car online as we are.
What we're looking for:
You should be comfortable in a fast-paced environment and able to juggle a large number of customers at a time

You are passionate about sales and asking probing discovery questions to arrive at the best possible vehicle suggestion for a customer and their needs

Stoked about disrupting and redefining an age-old industry and a drive to win

Self-starter attitude

Attention to detail and high level of organization
Bonus points: if you can speak more than just English!
Why you'll love it at Clutch:
Autonomy & ownership -- create your own path, and own your work

Competitive compensation and equity incentives!

Generous time off program

Health & dental benefits