Paralegal / Data Expert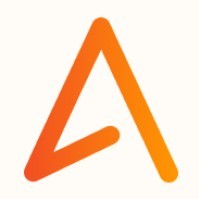 Alkymi
Legal
Remote
Posted on Wednesday, September 27, 2023
At Alkymi, we're creating products to give everyday business users the power to control the unstructured document data that fuels their business. We believe in giving the same professionals who manually handle document and email data today powerful tools to supercharge their workflows, while allowing them to seamlessly apply their human intelligence where it's needed most. By doing this, we're letting our users create a Data Action Layer to power products, deliver outcomes, and generate insights.
Founded in 2017 in New York City, Alkymi works with some of the world's leading businesses and financial services firms to automate their highest-impact workflows by delivering an unparalleled product experience. We're laser focused on understanding our customers' workflows from top to bottom, and building easy-to-use, powerful, tools to meet their objectives. We combine cutting edge data science and machine learning with best-in-class software engineering to delight our users at some of the world's most demanding and sophisticated businesses.
As we continue to scale, we're seeking a Paralegal / Data Expert (contractor) with Credit/Lending experience for an upcoming project (2-4 months plus), that involves annotating and labeling documents. All annotation work will take place within our company software solution, accessed through a web browser (screen-sharing capability is a must for occasional quality assurance checks).
Requirements Skills/Attributes:
Experience with drafting and/or interpretation of Loan, Credit, Collateral or Debt documentation
Strong understanding of legal and deal terms in Private Credit
Ability to identify legal terms in source documents (Credit Agreements, Indentures, Note Purchase Agreements).
2-3 years of paralegal or a background in legal practice
Ability to commit to 10-20 hrs per/week, based on availability and client deadlines
Willingness to complete 2 hrs of paid training prior to project start date
With backing from Intel Capital, Canaan, Work-Bench, SimCorp, and other industry leaders, Alkymi is empowering businesses to unlock their data and supercharge their workflows. We're giving our customers the ability to extract, analyze, and take immediate action on critical data that was once locked in emails and documents, so they can accelerate their decision-making, improve customer satisfaction, and empower their employees to focus on high-value, rewarding work.